Terms & Conditions of Trade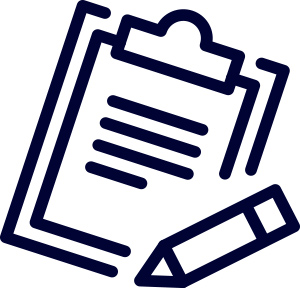 Definitions
In these conditions unless the context otherwise requires:
We, Us, Our, The Company refers to Websites by Jon
The Client, You, Your refers to The Client
Services mean the services being purchased by The Client from Us
Project, Job refers to the contracted project undertaken by Websites by Jon
Quotation
The Client may request a quotation from Websites by Jon setting out the price and quantity of the goods to be supplied. If the quotation is acceptable to The Client, The Client may place an order within an acceptable timeframe. Quotes remain valid for 30 days.
Acceptance
If any instruction is received by Us from The Client for the supply of products and/or services, it shall constitute acceptance of the Terms and Conditions contained herein. Upon acceptance of these Terms and Conditions by The Client, the Terms and Conditions are definitive and binding.
Our responsibilities
Websites by Jon commits to:
Provide The Client website design, development, website hosting, email services, graphic design, print and/or other services supplied by us that perform the tasks detailed under the agreed package.
Perform all services and respond to all Client queries in a professional, timely manner.
Employ our best efforts to fix any functional issues once a website is built.
Your responsibilities
To ensure all jobs are completed as quickly and professionally as possible, Client communication is essential. As a Client, you commit to:
Promptly respond to our request for approval of design
Promptly respond to our request for branding, logos, images, text and other information we require to complete the contracted job
Ensure the supplied documents are in the formats required
Be responsible for making us fully aware of the current project's functional requirements before any work on the project commences
The Client must ensure Websites by Jon are fully aware of all project requirements, and that these requirements are listed under the purchased package functionality, or quoted as additional functionality. Websites by Jon will not be obligated to undertake any additional functionality requests that are not listed in the project information. If any additional functionality is required after the project has commenced, they can be quoted on and agreed to before work on these aspects commence.
Website design & development
Your website may be based on a template. The template can be customised to suit your needs, any major changes to the template after the project has commenced may incur an additional charge.
An initial design will be sent through to you, one major design revision can be made at this stage. Once the design has been signed off, there can be up to two minor revisions.
Once the design has been approved by The Client, any additional design changes will be done at $80 per hour.
Designs can be approved verbally or in writing.
Up to 6 web pages of content will be loaded into your website. If additional web pages need to be loaded in, this will be done at $80 per hour. Alternatively, The Client may enter the content themselves if they have purchased a package which includes a Content Management System (training provided).
Up to 65 images will be loaded into image galleries per website. Additional images will be added at $80 per hour.
Product entry is not included in the price of the Ecommerce package. Any products to be entered into your Ecommerce website will be done at $80 per hour. Alternatively, The Client may enter the products themselves (training provided).
All images, graphics and content are to be supplied by The Client at their expense. Some content may be provided by us at an additional quoted price.
Websites by Jon takes no responsibility for any third party software's functionality or compatibility that you wish to have integrated into your website. Integration of third party software can be done at $80 per hour.
We may choose to feature your website in our portfolio.
A discreet 'Website by Jon' will be displayed on the footer of your website unless requested otherwise.
Websites by Jon takes no responsibility for issues relating to copyright infringement based on text, images, or any other content supplied to us. It is The Client's responsibility to take reasonable steps to ensure the content they provide is not under copyright. If it is found that we have been supplied with materials under copyright and are instructed by court authority, we will comply. Any costs related to copyright infringement will be absorbed by The Client.
After website completion, if The Client or third party on The Client's behalf edits or updates the website, they do so assuming full responsibility for any issues which occur as a result of changing the code themselves. If The Client or a third party on their behalf make changes to the website's code, Websites by Jon reserves the right to quote for work to repair the website.
Website device and browser compatibility 
Due to the constantly changing and vast tech eco-system, we do not guarantee your website will be compatible with all internet connected devices, web browsers, or screen size, however Websites by Jon your website will be tested on:
The latest versions (at the time of website completion) of Google Chrome, Firefox, Microsoft Edge,  Safari, Google Chrome on Android, and Safari on iPad.
A desktop computer running Windows 10, a Macbook Air running Mac OSX, an iPad running iOS, and an Android phone.
The following screen sizes (measured diagonally from top corner to opposite bottom corner):
23 inch (Desktop PC), 13 inch (Macbook Air), 9.7 inch (iPad in portrait & landscape mode), and 6 inch (Android phone).
Please note: Some web browsers may not support a certain feature of your website. We will alert you during the testing stage if this is the case.
The background of the website may appear differently between computers, dependent on the screen resolution set.
Colours and fonts differ between computers, dependent on the monitor, browser and whether the person viewing the site is on a mobile device.
Websites by Jon are not required to update your website if following website sign off a future web browser or device update causes your website to no longer be compatible with a particular web browser or device. If you notice anything not behaving as it should, contact us and we will send you a quote for an update.
Website hosting
Website hosting is charged in one month blocks.
Payment will be made monthly directly into our bank account unless otherwise agreed.
A fair use policy applies to disk space and bandwidth use. 1GB of disk space and 5GB of bandwidth per month is considered fair use for a website. Most websites use much less than these amounts. Additional charges may be incurred for Clients with bandwidths or disk space larger than the fair use policy amounts.
Up to 5GB of email storage per domain is included in our hosting plans. Any additional storage required will be charged for at $5.50 per GB in 1GB blocks.
Websites by Jon will make all reasonable efforts to ensure website loading speed and uptime is at optimum levels, but will not be held liable by The Client for issues relating to server performance or website functionality.
Administrative access to your website or server access may be revoked if The Client has an outstanding balance.
Websites by Jon are not liable for any illegal content uploaded to our web server by The Client or any third party that has been provided access.
You must not:

use our server in any way that is illegal, unlawful, or fraudulent.
use our server to copy, host, store, transmit, or distribute any material which contains any spyware, worm, computer virus, keystroke logger, or any other malicious software.
use our server to send emails or electronic messages that violate the Unsolicited Electronic Messages Act 2007.
Website maintenance
You will receive 30 minutes of free maintenance per month when you host with us.
Services Websites by Jon can perform under free maintenance include:

Editing (inputting, removing, changing) text supplied by The Client on web pages.
Inputting or removing images supplied by The Client.
Creation or deletion of web pages.
Creation, deletion and password changes of email accounts.
Adding email forwarding.
Adding up to two new blog posts (if applicable) on behalf of Client. (All content must be supplied).
Minor design changes (e.g. changing font size and/or colour).
Sending website statistic reports upon request.

Services Websites by Jon do not perform under free maintenance include, but are not limited to:

Major design or layout changes.
Integration of third party applications and/or code.

It is at the discretion of Websites by Jon as to what services can and will be performed as part of the 30 minutes of free maintenance.
Free maintenance minutes do not accrue and any unused time expires at the end of each month block.
If any requested changes are likely to take over 30 minutes, we will provide you with a quote before commencing.
Website repairs and hacked websites
Websites by Jon will provide a quote to fix a hacked or broken website. Work will not commence until the quote has been accepted in writing.
Due to the nature of hacked or broken websites, unforeseen complexities may result in work taking longer than the quoted time.
We may require access to the website before providing an accurate quote.
Websites by Jon are not liable for any downtime, losses, or costs associated with a website that is down or hacked.
Websites by Jon are not liable for any additional downtime or search engine rankings results due to changes made to your website.
Editing an existing website
If you request that we make changes to your existing website that we didn't build, or do not host, the following conditions apply.
We require access to the administration section of the website, FTP details, and any other relevant credentials to edit your website.
Credentials provided via email will be stored in plain text in their original email message. A copy of the credentials will also be stored in our secure password manager.
Websites by Jon will not be liable if the credentials provided to us are used for unauthorised logins to the website.
We will include a quote for initially backing up the website before proceeding, so that we can restore the site if necessary.
In the unlikely event that your website's look or functionality is negatively altered by changes we made, we will attempt to fix this, but we are not liable for any issues caused by changes we made.
Domain names
Domain names are renewed in one year blocks.
Websites by Jon will automatically send invoices to The Client up to three months prior to domain name expiring for each domain name we manage.
The Client has up to seven days to contact us if they wish to cancel the domain name. We will cancel the domain and void the invoice. If The client pays the invoice or doesn't contact us within seven days of the invoice, we will renew the domain name.
Email marketing
Websites by Jon will test email newsletters before sending, and ensure they are compatible with with following devices and/or applications

iPhone (default mail app on iPhone 5C)
Gmail web application (tested in Google Chrome)
Outlook.com web application (tested in Google Chrome)
iPad (default mail app)
Apple mail (Mac Mail app)
Mozilla Thunderbird (on Windows 10 PC)
Outlook 2013 (on Windows 10 PC)
Android – Gmail app (on Samsung Galaxy S8)

We will provide a quote for developing email newsletters to be compatible with other requested email clients or applications.
Search engine optimisation (SEO)
Factors such as keyword competition and popularity can have a significant effect on your website's page rankings. It is The Client's responsibility to optimise their content. We take no responsibility the affect your content may have on your website.
While Websites by Jon endeavours to adhere to best practice SEO techniques, we provide no guarantee that your website will become listed any higher on search engines.
Price
All prices are quoted exclusive of GST
The price shall be as indicated on invoices provided by Websites by Jon to The Client in respect of products and/ or services supplied; or
The price is as per the quote (valid for 30 days from date quoted). Any additional work will be charged over and above the quoted price.
Time for payment for the products and/or services shall be of the essence and will be stated on the invoice, quotation, tender documents, work authorisation form or any other work commencement forms. If no time is stated then payment shall be due on delivery of any goods.
The Client agrees that the cost price shall be determined by The Company, and shall take into consideration "one-off" costs such as design and production
We reserve the right to implement a surcharge for alterations to specifications of products after the order has been placed
Payment, late payment, default of payment and consequences of default of payment
The method of payment will be made by cash, by direct credit, or by any other method as agreed to between The Client and Websites by Jon.
Subject to any provision to the contrary in the Contract, payment shall be received within seven days following date of invoice to The Client, which shall be issued promptly on or after delivery of the goods.
Late payment shall incur interest at the rate of 10% per annum calculated on a daily basis. This shall be payable on any monies outstanding under the Contract from the date payment was due until the date payment is received by Websites by Jon, but without prejudice to our other rights or remedies in respect of The Client's default in failing to make payment on the due date.
Without prejudice to any other remedies Websites by Jon may have, if at any time The Client is in breach of any obligation (including those relating to payment), Websites by Jon may suspend or terminate the supply of goods and/or services to The Client and any of its other obligations under the Terms and Conditions. Websites by Jon will not be liable to The Client for any loss or damage The Client suffers because The Company exercised its rights under this clause.
In the event that:

any money payable to The Company becomes overdue, or in The Company's opinion The Client will be unable to meet its payments as they fall due; or
The Client becomes insolvent, convenes a meeting with its creditors or proposes or enters into an arrangement with creditors, or makes an assignment for the benefit of its creditors; or
a receiver, manager, liquidator (provisional or otherwise) or similar person is appointed in respect of The Client or any asset of The Client; then without prejudice to The Company's other remedies at law
The Company shall be entitled to cancel all or any part of any order of The Client that remains unperformed in addition to, and without prejudice to any other remedies; and all amounts owing to The Company shall, whether or not due for payment, immediately become payable.
Dispute resolution
Websites by Jon will endeavour to resolve any dispute between The Client and itself without the need for Court proceedings. Any such attempt is without legal prejudice.
Reservation of Title
Ownership and title of the goods remains with us until the purchased price and all other monies owing by The Client, under the contract or any other contract to us, have been paid in full.
Liability
Websites by Jon shall not be liable for any loss of any kind whatsoever suffered by The Client as a result of any breach of any of our obligations under the contract, including any cancellation of the contract or any negligence on the part of Websites by Jon, its servants, agents or contractors, nor shall Websites by Jon be liable for any loss, damage or injury caused to The Client's servants, agents, contractors, Clients, visitors, tenants, trespassers or other persons. The Client shall indemnify Websites by Jon against any claim by any such person.
If you require any more information or have any questions about our Terms and Conditions, please feel free to contact us here.
Any changes to our Terms and Conditions will be updated on this page.
To view our privacy policy, click here.